Etymologically, Orkos comes from Greek and means: "The oath".
Your watch is the faithful witness of your unique history.
Our promise.
Keep the link
Beyond its design and its instruments, your watch indicates who you are and embodies your values, it symbolizes major moments in your life, or connects you to your loved ones present or watching over you.
This exceptional object with a sometimes priceless sentimental value deserves to accompany you in all serenity and in all situations, even extreme ones.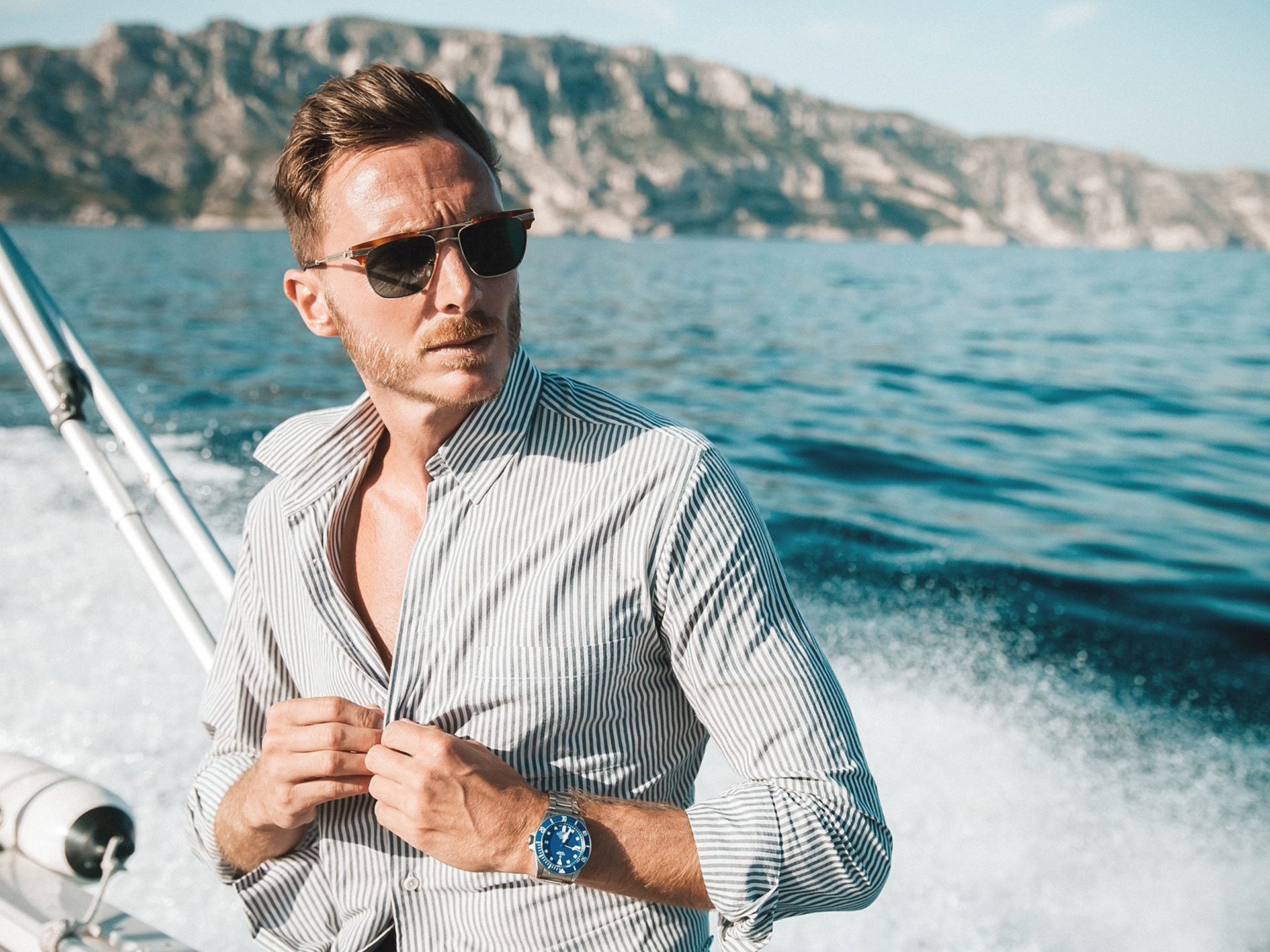 Our added value.
Free your mind.
To make sure that through our products making your watches more secure, you keep the link with your most precious timepieces forever.
The ultimate goal of Orkos is to free you from your limitations and constraints in the use of your luxury watches. Be free at last.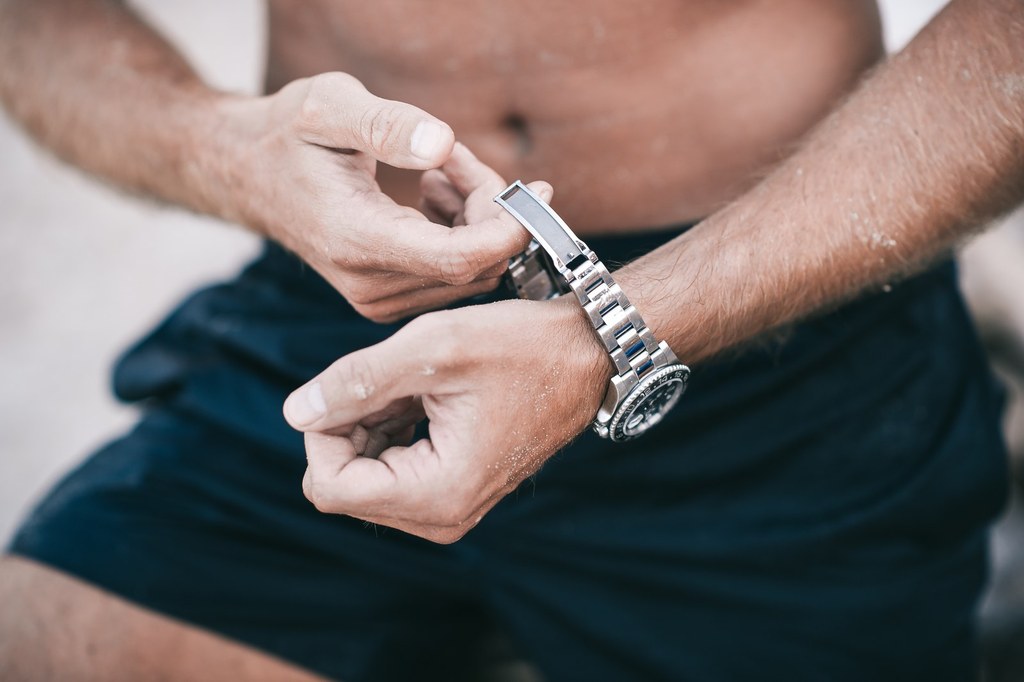 Genesis
The origins of the Watchlock® project
Born to protect your watch
I am a Sébastien Buonomo the founder of the Orkos brand.
The origin of the Watchlock concept® was born from a powerful will to protect a timepiece of inestimable sentimental value.
I wanted to take advantage of this watch every day to keep this powerful link with my loved one, but also to absolutely keep it, so that one day I could pass it on to my children. Only, nothing existed at that time on the watch accessory market to protect our watches from accidental loss or theft.
With a friend, an engineer in precision mechanics, also passionate about watches, we set out to find the most discreet, reliable and integrable micro-locking system ever made.
After weeks of reflection, we managed to find the ideal compromise in order to integrate it in a restricted volume, while giving whole satisfaction in term of resistance, ergonomics and elegance.
The concept was the subject of several international patents, and the project was awarded a French Tech Innovation grant and a grant from the INPI. Watchlock® then successfully passed the mandatory prototyping and testing stages.
Seduced by the Watchlock® project, a renowned partner joined us in the adventure. It is Bruno Herbet, Engineer in watchmaking micro-mechanics and watchmaker in the Vallée de Joux, he benefits from a solid experience in prestigious houses such as Jaeger-LeCoultre or Vacheron Constantin. Bruno Herbet is now technical director for Orkos.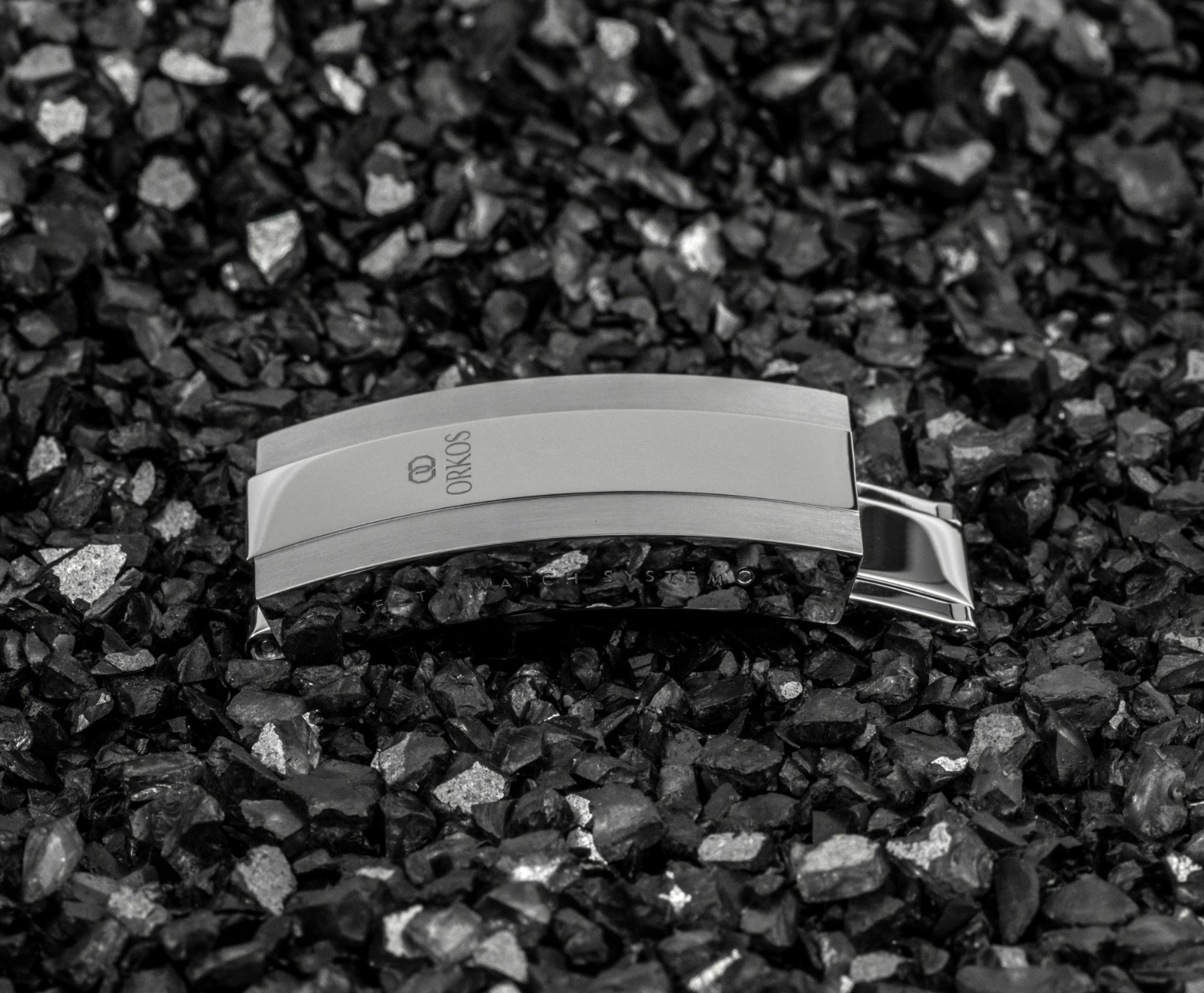 The Orkos Safety Watch System adventure.
The Watchlock® project is an integral part of the Orkos adventure
Orkos wishes to protect lovers of fine watches, not only through the Watchlock® system, the very first micro-locking system for prestige clasps, but also through several technological accessories currently being designed.
This is an adventure in the truest sense of the word because this sector is completely new. Apart from Orkos, no other company has yet taken the gamble of entering the watch security sector, despite the numerous needs.
Indeed Orkos has several vocations:
Allow you to exceed your limits by using your watch in extreme conditions and avoid accidental loss.
Make it possible to restrict the use of your watch to yourself.
Allow you to wear it in all your day or night escapades, even those that were previously a source of anxiety or risk.
Like all adventures, Orkos' is unique and surprising and the experience of increased freedom it provides is no exception to the rule!